Description
We have the largest variety of laptop batteries in Kenya
Toshiba 5184 | 5185 Laptop Battery price in Kenya is ksh3,500.00 at LaptopClinic.co.ke Get it in 2 hours/ Same Day for Nairobi, Next Day Countrywide
Key Specifications
Li-ion battery
2200mAh
14.8V
4-cells
Replacement for Toshiba PA5185U, Satellite L55-B5267 C55-5352 L50-B C50-B-14D C55-B5270 L55T-B5271 C55-B5200 PA5185U, PA5185U-1BRS, PA5186U-1BRS
Grade A cells ensure fast charges and low power consumption; Built-in circuit protection ensures both safety and stability.
100% New from Manufacturer, About 500 recharge cycles over the life of the battery.
Note: As this replacement battery can fit many models and part numbers, the factory can not mark all the compatible part numbers on it, please understand. If you have any problems, pls contact us by the message, we will help you to deal with it timely.
 Technical Specifications
the Toshiba 5184 | 5185 laptop battery, a source of energy that stirs my emotions and fills me with a sense of profound gratitude. Within its compact form lies the power to ignite a spark within me, fueling my endeavors with unwavering determination and resilience.
This battery, specially crafted for Toshiba laptops, holds a deeper significance than mere electrical charge. It embodies the spirit of endurance and adaptability, reminding me that even in the face of challenges, I have the strength to persevere. It has witnessed my triumphs and accompanied me through moments of uncertainty, standing as a symbol of unwavering support.
As I hold this battery in my hands, I am overcome with a deep appreciation for the journeys it has enabled me to embark upon. It has powered my aspirations, allowing me to dive into the depths of creativity and explore uncharted territories. It has served as a steadfast companion, faithfully providing the energy I need to bring my ideas to life.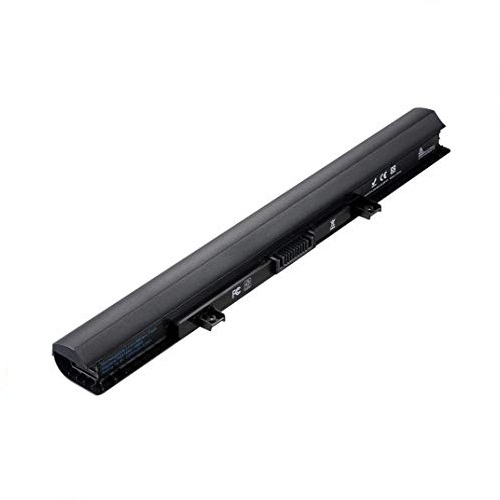 The Toshiba 5184 | 5185 laptop battery is a conduit of connection, bridging the gaps between people, places, and experiences. It has empowered me to stay plugged into the world around me, facilitating communication, collaboration, and exploration. It is a catalyst for meaningful connections, reminding me that I am not alone on my path.
With each charge, this battery breathes life into my Toshiba laptop, awakening a sense of purpose and inspiration within me. It symbolizes the potential that lies within each of us, urging us to seize the opportunities that come our way. It is a reminder that we have the power to transcend limitations and embark on a journey of growth and self-discovery.
As I reflect on the significance of the Toshiba 5184 | 5185 laptop battery, my heart fills with gratitude. It is a testament to the transformative power of technology, reminding me of the incredible advancements that shape our lives. It is a symbol of the possibilities that unfold when we harness the energy within us and embrace the opportunities that lie ahead.
Thank you, Toshiba 5184 | 5185 laptop battery, for your unwavering support and constant presence. You are more than just a source of power; you are a symbol of resilience, connection, and endless potential. With you by my side, I am empowered to embark on new adventures, overcome challenges, and make a meaningful impact on the world around me. Together, we illuminate the path to a brighter, more connected future